This conference will be a huge blessing to the Twin Cities and the entire upper Midwest region, but we need your help to make people aware of it! Please help us spread the word by forwarding this information to your pastors, friends, neighbors & co-workers.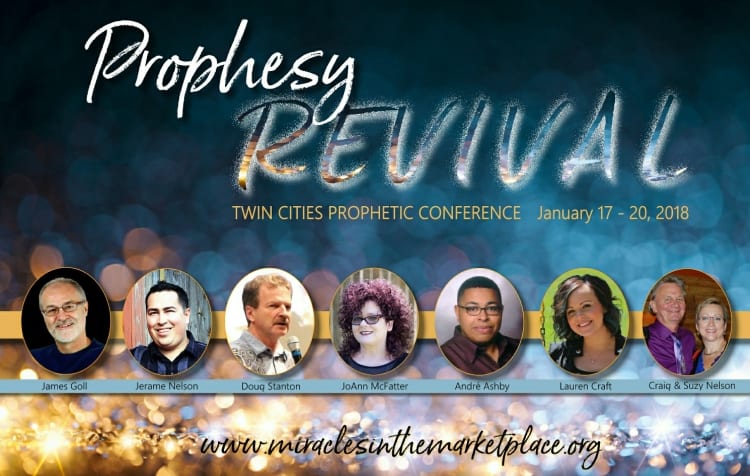 About the Conference
Our conference theme this year was "20/20 Vision", and the Lord has been bringing clarity of vision to us in so many areas; uncovering hidden sins in many areas including the political arena. As we are witnessing the darkness and schemes of the enemy, not only to take us out, but to destroy our nation and our religious freedoms; it has become very clear that now is the time that the "Warriors Arise!"
It is our responsibility as Believers to watch and pray, and seek the Lord for divine wisdom and strategies from heaven to not only preserve our religious freedoms, but to see Revival come to the earth!
Join us for the 10th annual Twin Cities Prophetic Conference, January 13-16, 2021, as we learn from seasoned prophets and ministers how to hear from heaven. When we learn to clearly hear the voice of God, it can impact a person, a nation, and our world. It can bring salvation, restoration, deliverance, healing and miracles! 
You won't want to miss this powerful gathering of Believers. Plan to join us next January!
Be the first to know when registration opens! >>
See the speaker line up for the 2021 Twin Cities Prophetic Conference!
$55 Early Registration (by December 13, 2020)
$65 Registration (December 14, 2020 - January 6, 2021)
$75 Full Conference Walk-In Rate (available at the door only- space permitting)
$30 Daily Walk-In Rate (available at the door only- space permitting)
$25 Ministry & Business Leader's Lunch (Wed, Jan 13 at 12 pm)
• Children 17 & under are free with parents paid registration (childcare is not available)
• There are no couples or group discounts
• Registration fees are non-refundable
(Ask for the Twin Cities Prophetic Conference rate)
Fairfield Inn & Suites by Marriott 
651-797-3008 (includes breakfast)
1125 East County Road E, Vadnais Heights, MN 55110
Room Rates: Special group pricing coming soon
Holiday Inn Express 
651-484-2400 (includes breakfast)
1100 East County Road E, Vadnais Heights, MN 55110
Room Rates: Special group pricing coming soon
Many volunteers are needed to help facilitate this conference. If you would like to volunteer, please click on the volunteer link above & read instructions before selecting your slots. Volunteers who sign up for 3 slots will receive a $25 discount on registration.
All of our active ministry partners are entitled to receive a $25 discount on registration. Discount applies to partners only, not friends and family of partners. Simply register under "Partner Registration". Discount is only available for those who register online. Discounts will not be available at the door.
Catered lunches will be available Thursday - Saturday for $9 on-site.
There are also many restaurants in the area. Restaurant maps will be available.
The coffee bar in the lobby will have light snacks and meals available throughout the day.
If you are flying into the Twin Cities, you will fly into the MSP airport.
We suggest renting a car at the airport, as shuttle service is not available between the airport, hotels, and conference site.
*Please Carpool If You Can!
Come expecting the parking lot filled to capacity. Additional parking is available along Gervais Ave, and in the cul-de-sac located on the SW corner of RLC. You may also park in the CenturyLink lot (evenings only) and on the outer perimeter of nearby retail lots, please do not park in their prime customer spots!  No Parking at Burger King
There will be a conference bookstore featuring books, CD's and other materials from our guest speakers, as well as select vendors.
Get on the list to find out when registration is open >>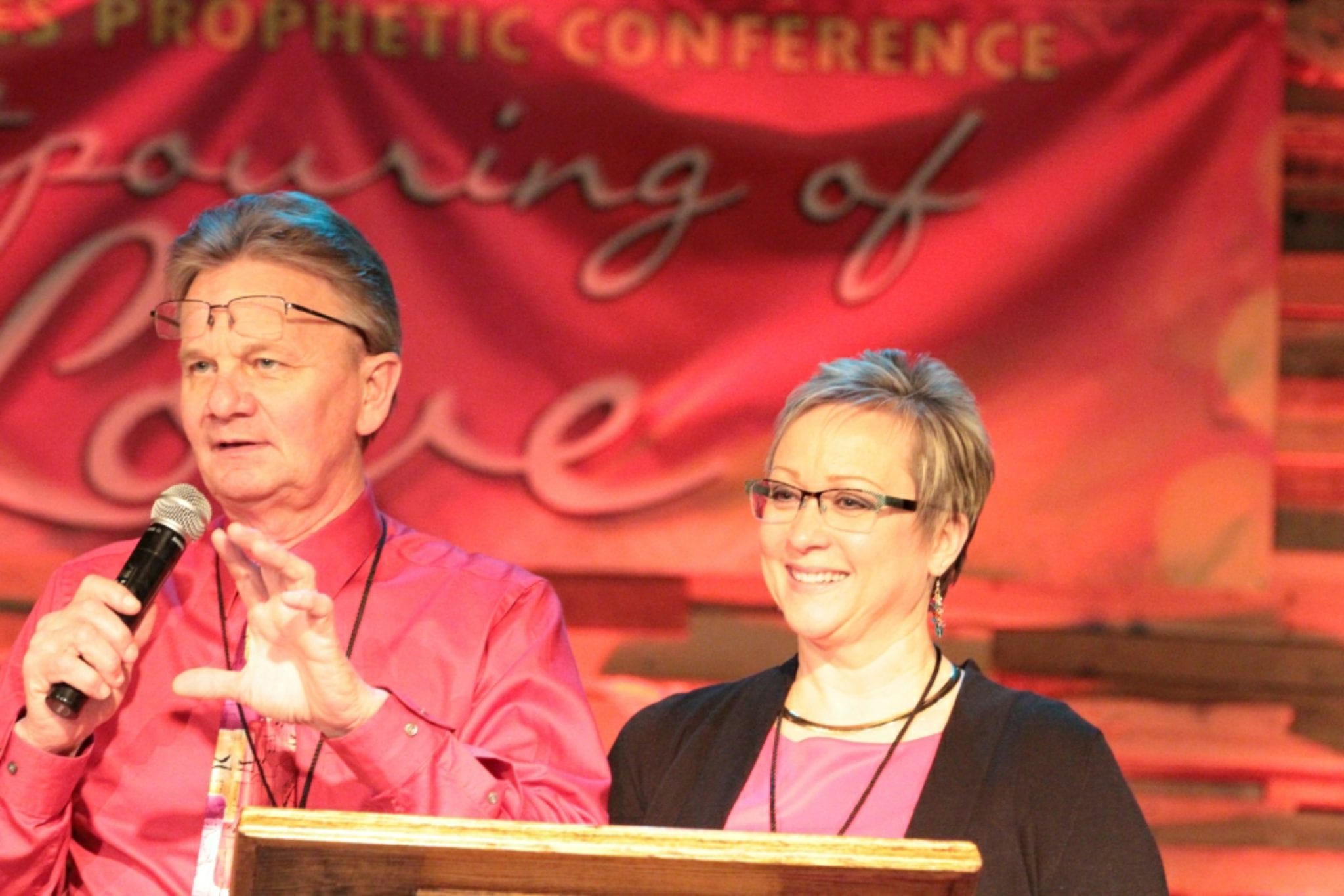 Craig & Suzy Nelson
Miracles in the Marketplace International